Blessed Generation
Ria Fennema vestigde zich in 2001 vanuit het Friese Hurdegaryp permanent in Kenia om daar een weeshuis over te nemen in Ruiru, vlakbij Nairobi. In 2004 kwam Ria's man Fester Medendorp naar Kenia. Samen bouwden zij de hulp aan kansarme kinderen verder uit. Inmiddels draaien de hulpprogramma's van Blessed Generation op 3 locaties in Kenia. Ria en Fester hebben twee kinderen.
Samen met zo'n 90 gekwalificeerde Keniaanse medewerkers zetten Ria en Fester zich vol overtuiging in om meer dan 800 kwetsbare kinderen weer een kans te geven. Dit gebeurt in nauwe samenwerking met de Keniaanse kinderbescherming.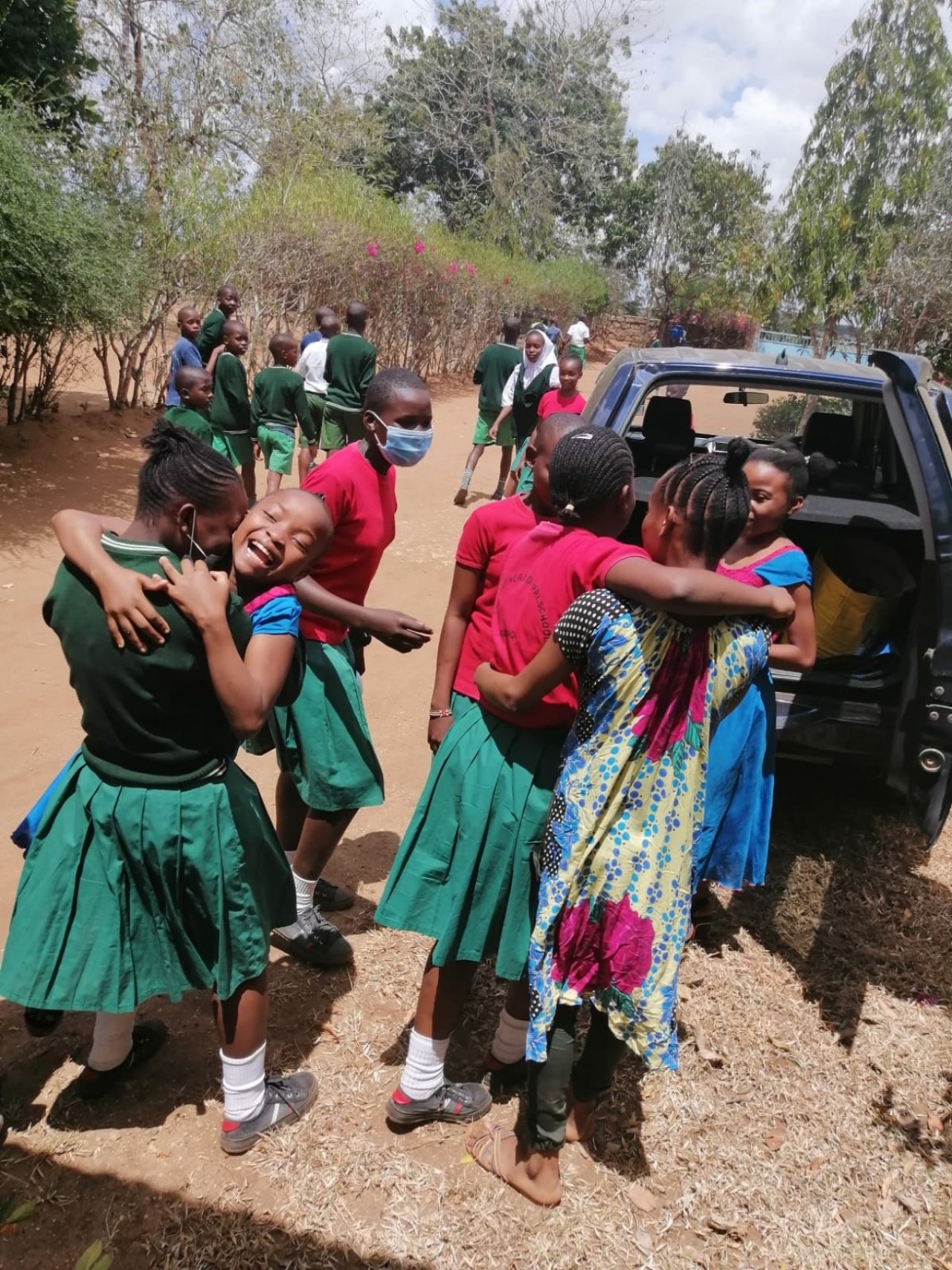 Voor wie
Blessed Generation probeert kinderen en hun verzorgers bij voorkeur te helpen in hun thuissituatie zodat kinderen in hun eigen omgeving kunnen opgroeien. Het kind en de ouder of verzorger krijgen zo nodig medische zorg. Ook helpen we gezinnen met hun basisbehoeften zoals huisvesting en voeding.
Onze missie
Blessed Generation geeft kinderen in nood een kans op een goede toekomst. Onderwijs speelt een belangrijke rol in onze hulp. Het is de sleutel naar de toekomst. Blessed Generation biedt kinderen basis- en vervolgonderwijs en ondersteunt waar mogelijk het volgen van een beroeps- of universitaire opleiding.
Wat doen we
We onderwijs (van kleuterschool tot en met universiteit) aan ruim 800 kinderen, deels via onze eigen basisscholen en middelbare school. Denk hierbij aan de financiering van schoolboeken en -uniformen, een voedselprogramma op alle BG locaties en een outreach programma voor hulpbehoevende gezinnen.
---
Sponsor een kind uit Kenia
Bekijk welke kinderen nog op zoek zijn naar een guardian