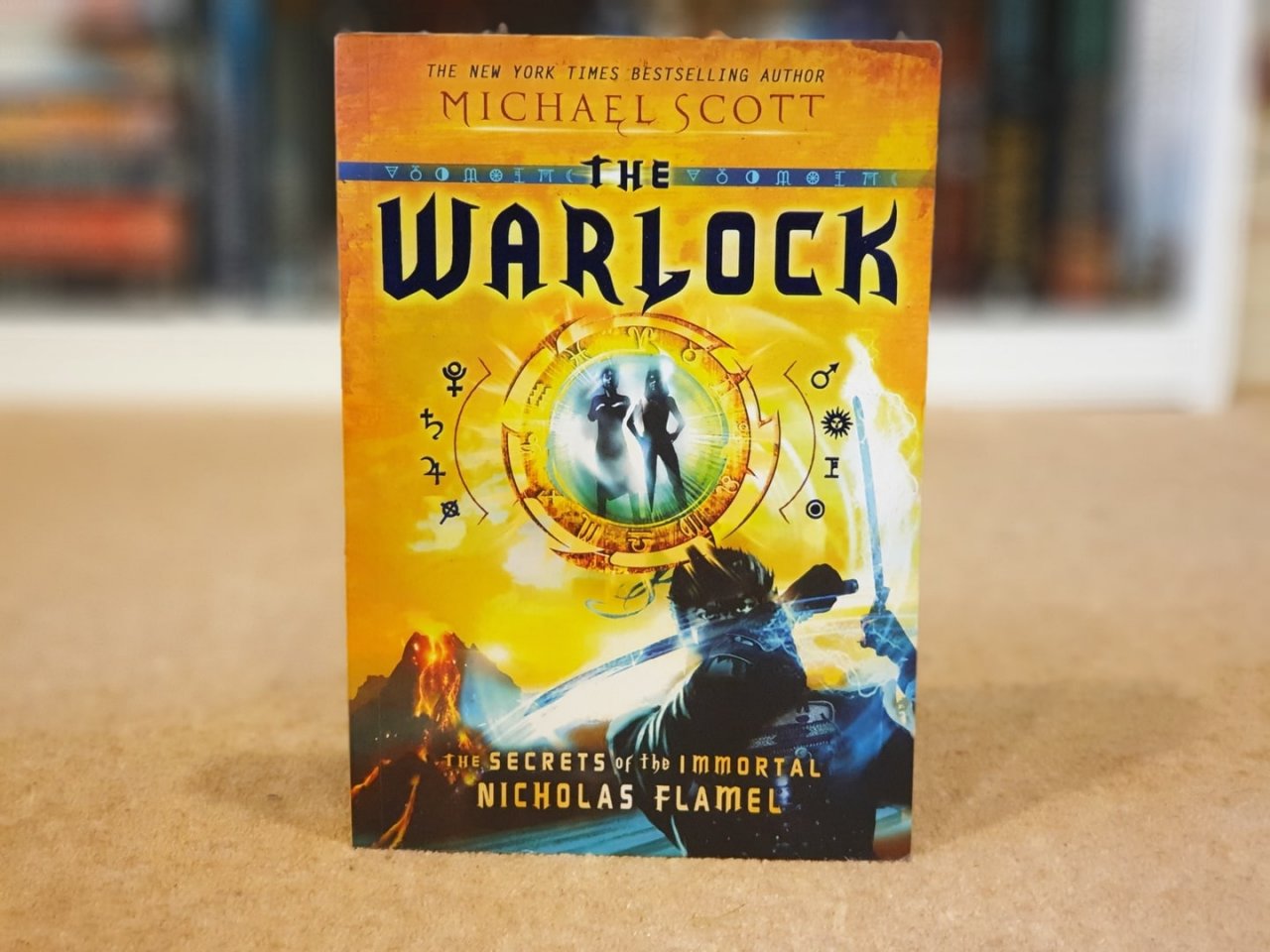 The Warlock
Michael Scott
Het eerste boek voor € 1,-
Shoppen is simpel in de Nofam shop. Je eerste boek kost 1 euro, het tweede boek 2 euro, het derde boek 3 euro en zo verder.
Met de aanschaf van deze boek(en) help jij kansarme kinderen. We hopen dat je de boeken zo gaaf vindt dat het je een extra gift waard is.
The Secrets of the Immortal Nicholas Flamel #5 The twins of prophecy have been divided—the end has begun.
Alcatraz Although their ally Dr. John Dee has been declared utlaga, Machiavelli and Billy the Kid will follow the plans the Elders have laid before them: they will loose the monsters of Alcatraz on the city of San Francisco, thereby triggering the end of the human race.
Danu Talis: The Shadowrealm that Scatty and Joan of Arc have entered is far more dangerous than they could ever have imagined. And they haven't landed here by chance—the warriors were called for a reason. So were Saint-Germain, Palamedes, and Shakespeare. The group was summoned because they must travel back int time to Danu Talis to destroy it. For the island of Danu Talis, known in humani myth as the lost city of Atlantis, must fall if the modern world is to exist.
San Francisco The end is finally near. Josh Newman has chosen a side, and he will not stand with his sister, Sophie, or with the Alchemyst, Nicholas Flamel. He will fight alongside Dee and the mysterious Virginia Dare.
Unless Sophie can find her twin before the battle begins, all is lost—forever.