NELC School for blind
The NELC School for the Blind was founded on January 10, 1965 by the Norwegian missionary couple, Mrs. and Mr. Hodne. They came to Cooch Behar as missionaries and were involved in various social activities. On their first arrival in India , Mrs Brit Hodne was very shocked to see blind children begging in the Cooch Behar street and the train station . She looked for schools for the blind near Cooch Behar so that she could take these children to school, but she could not find any such school in all of North Bengal and Assam during those years. After that, she herself got the urge to start a school for the blind in Cooch Behar. This marked the start of the school for the blind.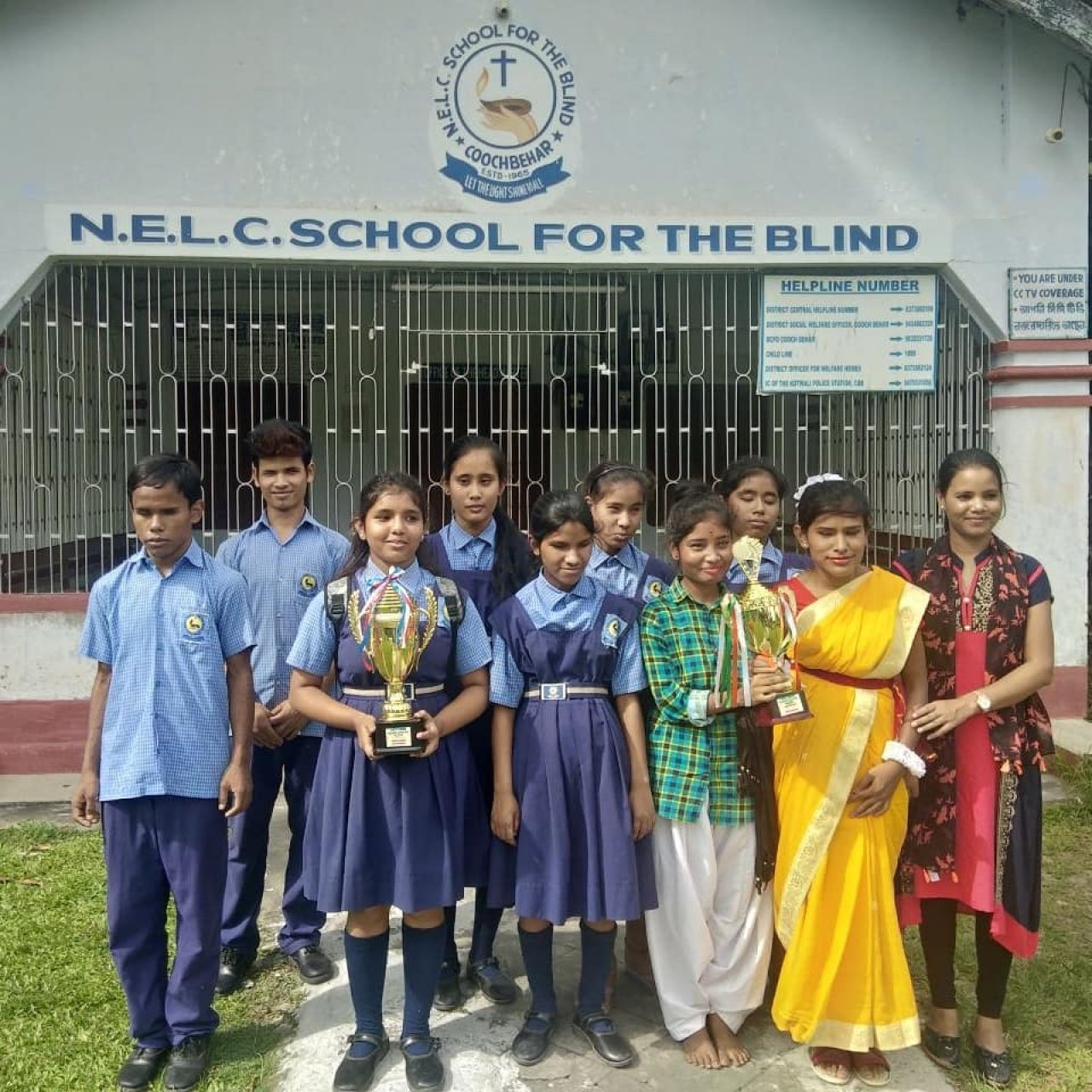 For whom
The institution welcomes visually handicapped students of all community, irrespective of race, caste and creed. The students are provided free boarding and lodging with educational and medical facilities.
Our mission
The main objective of this school is to help blind children to develop their individual, potential, physical, mental and spiritual growth and thus help them to find their rightful place in the society.
What we do
The institution provides academic education up to the junior high school level. (Class VIII), besides education the students are encouraged to learn music, craft, computer course and other handicrafts.
---
Sponsor a blind child from India
See which children are in need for support by a guardian