The birth of Nofam
In 2001, Nofam founder Erik Jager started a journey that connected him with Zjenja Adamova. At the time an underprivileged child from Belarus.
The Nofam Foundation was born from this special walk together. Underprivileged children get a hopeful future and the lives of those who help are enriched.
As a child with a drinking father, Zjenja had no hope of a good future. 20 years later, after her university studies, she follows in Erik's footsteps and helps children from the region where she comes from through the House of Peace Foundation.
His life was enriched by the joint journey that Erik made with Zjenja. Every step that brought Zjenja closer to a good future brought happiness and joy to Erik.
His mission to help more children and his dream to offer other people the same experience was the foundation of Nofam. A hopeful future and an enriched life.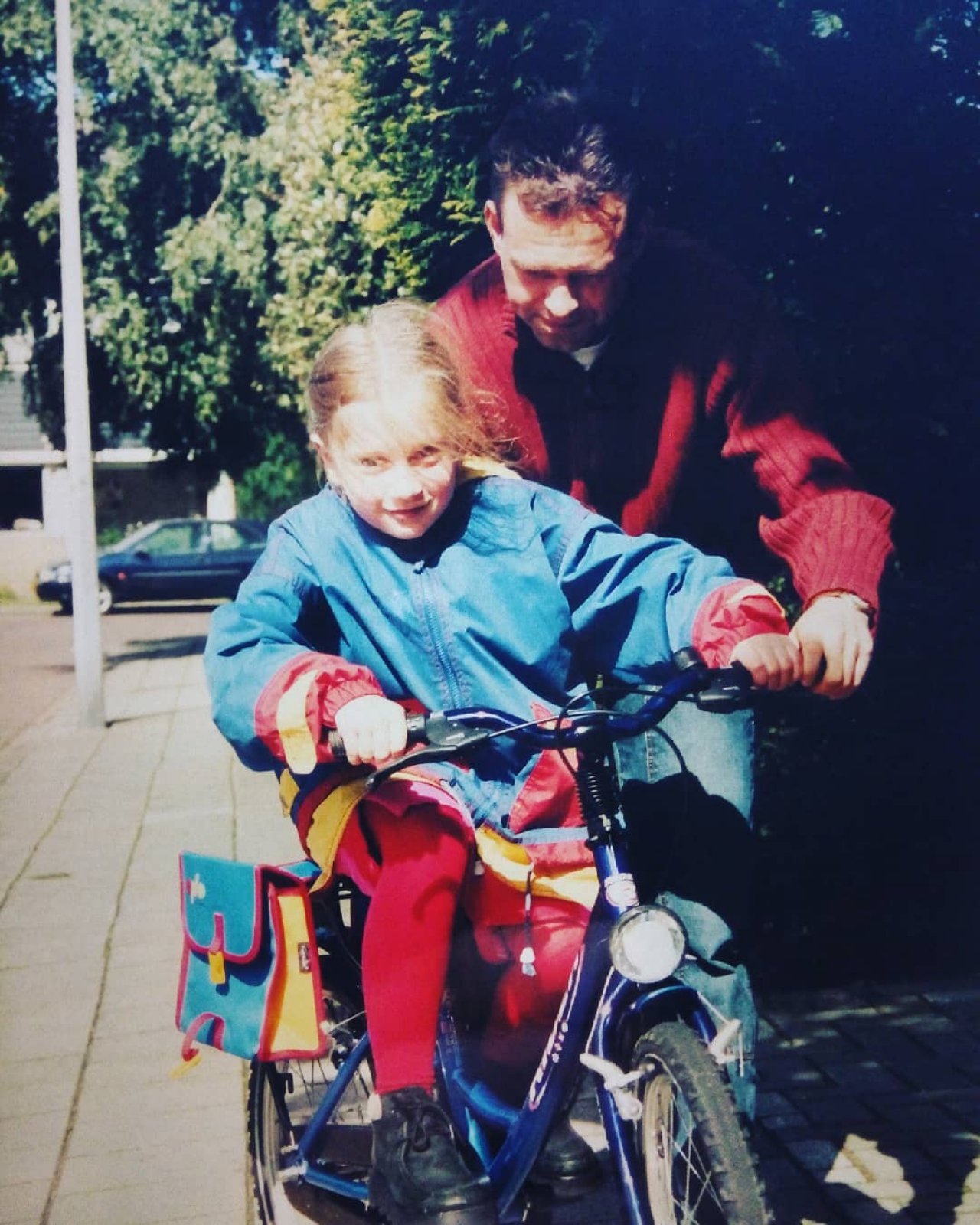 Our mission
Enriching life by helping underprivileged children to a hopeful future together
How we enrich life and build a future
Nofam App
We make Erik and Zjenja's journey possible online for guardians and the children they support. In this way we enrich the life of the guardian and we build a hopeful future for the children.

We use the Nofam app to link children from both foundations to guardians, creating continuity in the donation flow and allowing guardians to see the impact of their contribution.
Nofam Shop
Enables people to sell products where the revenue goes to help underprivileged children. This gives a product that is no longer used a triple value, namely:
1. The seller is helped to give a new value to products;
2. The buyer is enriched with a product with a story of impact behind it;
3. Children's lives are improved by every sale.
Campaigns
As practice, with covid-19 among other things, proves that we can have to deal with unexpected circumstances. It is therefore important that we can also act quickly to assist a foundation that is in need financially or otherwise.

We use temporary campaigns that focus specifically on solving an acute challenge, so that the foundation can continue to help the children.
Period 2001-2005
Erik acts as guest parents with his family and becomes connected with Zjenja for life. The Gichon Foundation is established to help children in Belarus.
In 2005 an old school is bought that will serve as a shelter and rest home for children in Kobrin.
Founding of Nofam in 2018
July 18, 2018 Erik Jager and Haroet Aragelian set up the Nofam Foundation, which is slowly taking over from Gichon. With the dream of helping 2 million children. With the focus on helping underprivileged children all over the world, while also enriching the lives of donors.
November 2020
More than 2 years after the start, the Nofam team is strengthening itself with Saša Radovanović, who is responsible for the development of the Nofam shop and app based on his IT expertise.
The shop launch is planned for December 2020 and the app pilot for March 2021.
Period 2003-2019
700,000 euros are raised for the renovation of the shelter (House of Peace / HOP) by cycling and walking from Belarus to the Netherlands and by following the Napoleon route with a horse and carriage.
Key transfer in 2019
Saturday 2 November 2019 is a special day, when the key of the HOP house is handed over to the local HOP team in Kobrin. The local activities are now being taken up further by the volunteers of the HOP team.